Johan Röstin
Non-Executive Chairman
Mr Röstin was the CEO of ferry operator ForSea for three years, 2017-2020, and before that the CEO of Copenhagen Malmo Port AB, 2009-2017. He has significant experience in infrastructure, logistics, capital investments and permitting processes, and has held Board, executive and senior management positions during his career. In his role at ForSea, Mr Röstin led the company to create a new brand, a stronger organisation and set the company on its sustainability journey.
Ed Bowie
Chief Executive Officer
Ed Bowie has over 20 years' experience in the natural resources sector having worked in corporate, advisory and fund management roles and across a broad range of commodities and jurisdictions.
Ed began his career as an exploration geologist for SAMAX Gold in Tanzania and was involved in the discovery of the Kukuluma and Matandani orebodies that led to SAMAX's acquisition by Ashanti Goldfields in 1998. On returning to the UK, he worked in equity research and investment banking before launching the London-listed Altus Resource Capital fund in 2009. Ed managed the fund until the end of 2014 out-performing the FTSE Gold Mines and S&P/ TSX Global Gold Mining indices over the period. In 2015 Ed joined AIM-listed Amara Mining plc in a corporate development role, establishing and running the process that led to the company's acquisition by Perseus Mining in 2016. More recently Ed has supported AIM- and TSX- listed Brazilian gold miner, Serabi Gold plc, in a corporate development capacity.
Ed is the Non-Executive Chairman of AIM-listed Cora Gold Ltd, the Mali focused gold development company and a member of the investment committee of The Impact Facility, an impact investment vehicle focused on artisanal and small-scale gold mining in East Africa.
Ed holds an MA in Earth Sciences from Oxford University having been awarded a scholarship and an MSc in Mineral Deposit Evaluation achieving distinction and having been awarded a scholarship from Imperial College, London. 
View full profile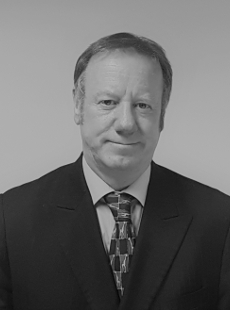 Christopher Davies
Non-Executive Director
Mr Davies joined the board of Beowulf as a Non-Executive Director in April 2016.
Chris, who is a Fellow of the Australasian Institute of Mining and Metallurgy, MSc DIC in Mineral Exploration, is an exploration/ economic geologist with more than 30 years' experience in the mining sector. He has substantial knowledge of graphite and base metals, a particular skill set which is complimentary to Beowulf's team, and was Manager for the exploration and development of a graphite deposit in Tanzania.
Chris has worked as a geologist in many different parts of the world including Africa, Australia, Yemen, Indonesia and Eastern Europe. His most recent role was as a Consultant to an Australian Group seeking copper-gold assets in Africa where he carried out technical due diligence and negotiated commercial terms for joint venture partnerships. Chris was Operations Director of African Eagle until March 2012 and Country Manager for SAMAX Resources in Tanzania, which was acquired by Ashanti Goldfields in 1998 for US$135m.
View full profile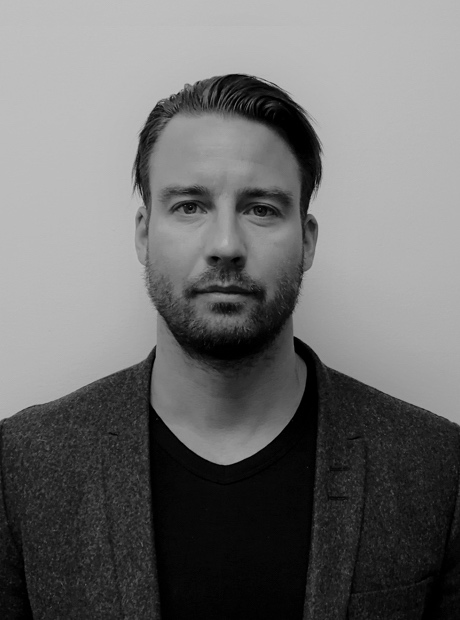 Rasmus Blomqvist
Exploration Manager
Mr. Blomqvist, the founder of Fennoscandian, was appointed Exploration Manager in January 2016. Mr. Blomqvist has been working in exploration and mining geology for over 11 years and holds a MSc in Geology and Mineralogy from Åbo Akademi University, Turku Finland.
Since 2012, Mr. Blomqvist has been exploring for flake graphite within the Fennoscandian shield and is one of the most experienced graphite geologists in the Nordic region. Prior to Fennoscandian, Mr. Blomqvist was Chief Geologist for Nussir ASA, managing its exploration team and achieving significant exploration success for the company.
Prior to Nussir, Mr. Blomqvist worked as an independent consultant for several international mining companies including Mawson Resources, Tasman Metals and Agnico Eagle and has experience in graphite, gold, base metals and iron ore, within the Nordic region.
Mr Blomqvist is a member of the Australasian Institute of Mining and Metallurgy ("AusIMM").
View full profile
Mikael Schauman
Non-Executive Director
Mr Schauman joined the board of Beowulf as a Non-Executive Director in July 2023.
Mikael Schauman, a Swedish national, has been involved in base metals for the past forty years. Mikael is versed in the field of mining, management of mining companies as well as commercialisation of the products.
Mikael Schauman holds a BSc in Finance from Stockholm School of Economics. He started his career at Boliden and subsequently spent 18 years at various commodity trading companies. For the past 16 years he served in the senior management of Lundin Mining Corporation as VP and SVP Commercial. In this role he had sole responsibility for the company's commercial organisation and world-wide sales. Mikael has at the same time actively contributed to increasing growth within Lundin Mining, for example via the acquisitions and mergers made over the years. In the role of senior manager, he has also contributed to developing the Groups sustainability work.
View full profile